Useful apps and webpages for EV drivers
Find your charging station and charge with GreenWay
With GreenWay you can start charging immediately after downloading the app and entering your contact and payment details. With the app you can not only easily find charging stations on the map – GreenWay chargers, 3rd party chargers and roaming partner chargers, but also charge your EV with the in-app QR code reader, check real-time availability of chargers, photos, access descriptions and nearby POIs, use filters to find chargers according to your preferences, use navigation to the charger, see overview of all your charging sessions, receive important information immediately via push notification and much more! www.greenway.sk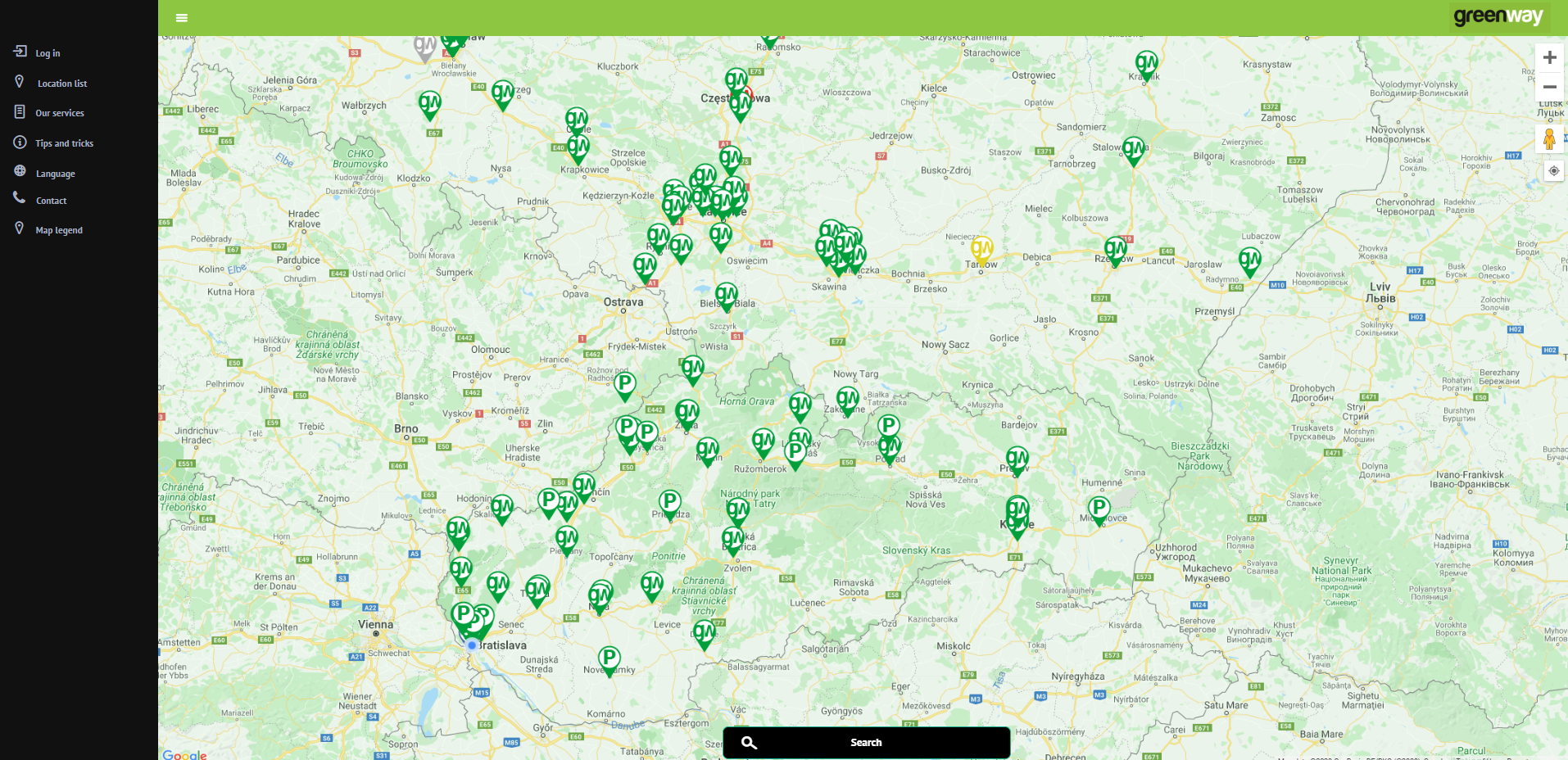 What we like on our app the most? It's secure and convenient. In case of any issue, you are not on your own – our 24/7 dedicated customer service team will help you to make your charging experience smooth, safe and enjoyable. Moreover, we are still listening to our users and improving the app as much as we can!
Find your charging station with PlugShare
PlugShare is one of the top EV charging information apps available worldwide with over 230 000 locations and trip planner features. You can search by the type of station – public, high power, or residential – and filter by network provider. It enables you to find some important details like the kind of plugs a station supports and so on. The community is developed, so stations often come with detailed location descriptions, photos, and available facilities while charging, such as restaurants, public Wi-Fi, and restrooms. https://www.plugshare.com/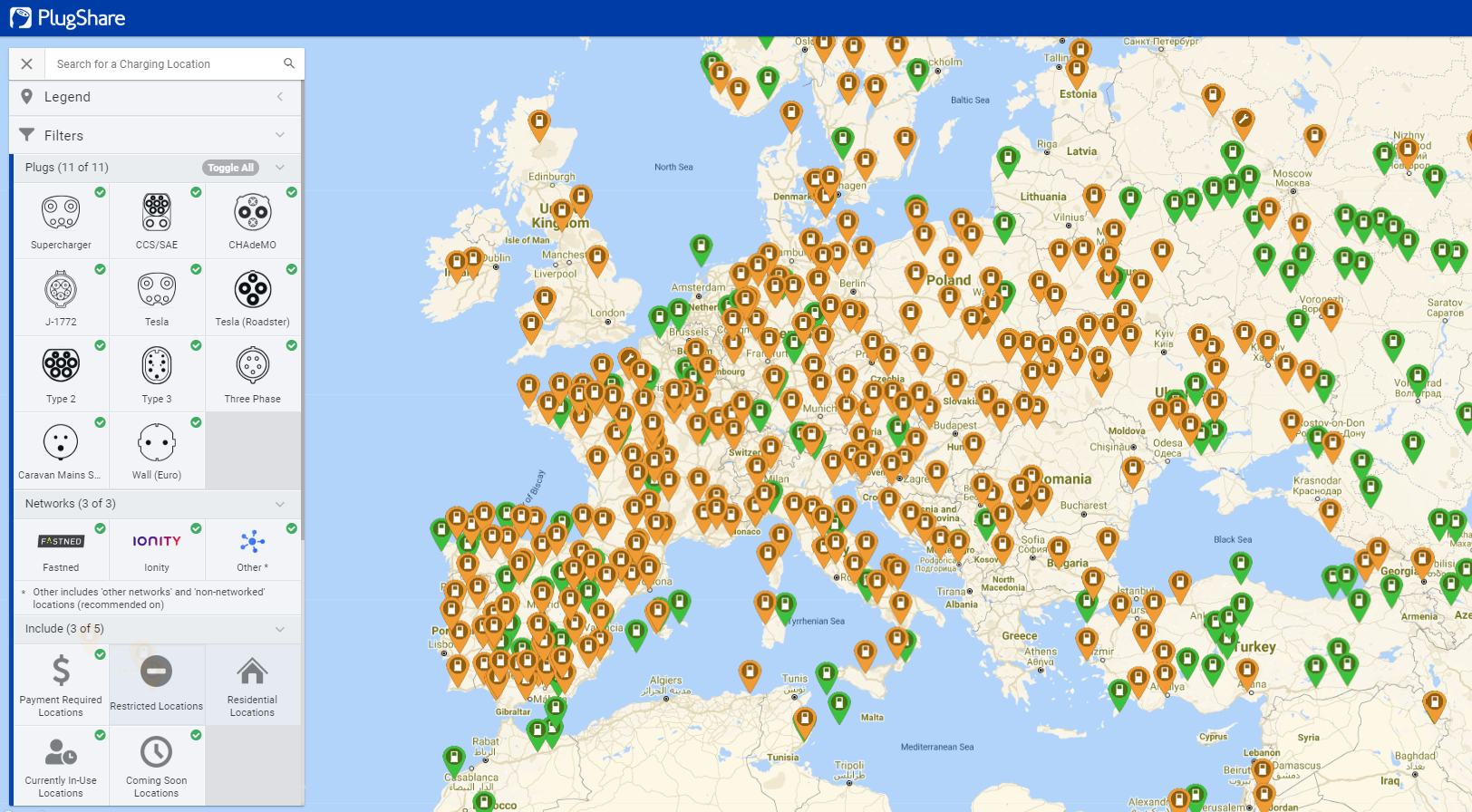 Why we like it? PlugShare provides the most accurate and complete public charging map worldwide with filters adjusted to suit driver preferences. Majority of new EV registrations sign up for a PlugShare account. It is full of user reviews and tips, comments, photos and station details. With more than 300 000 monthly active and engaged members PlugShare is the largest community of EV drivers in the world.
Get up-to-date information about electric cars with Electric Vehicles Database
Electric Vehicles Database is maintaining an easily accessible database with all data regarding electric vehicles. Information stored in the EV Database objectively answer questions with regards to charging, range and the daily driving of an EV. The EV Database aims to gather as much real-world data as possible. https://ev-database.org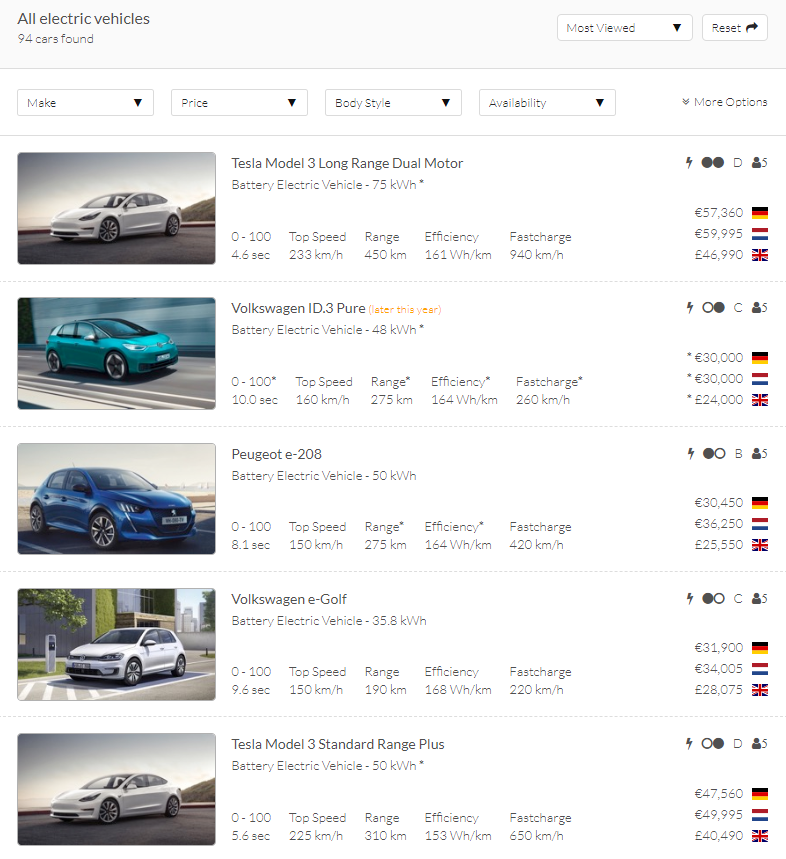 Why we like it? The database is completely independent: it is not funded or subsidized in any way. Also, it shows the official data in addition to the real-world data, because a lot of information in the car industry is often based on theoretical data gathered in laboratories and not applicable in practice.